It has come to my attention that many guild members are joining the guild BB parties and calling for the loots. "ARMOR PLS!" "SHIELD PLS" etc...

There are also people who work hard to buy/make these bloody branches that are left with nothing...


I'm requiring that we start a BB/BB material collection list before every BB event. That way we can see who helped the most and those people will be able to call "dibs" on items before anyone else.

Example of what we are trying to avoid:

player A hunts 1000 Hard Feelers and gives them to Zoir to make Bloody Branches.
Player B sits in town and does nothing.

Bloody branches are opened, MVP spawns, it dies and Player B asks for items. Player A is now left with the feeling of (wtf... I spent my time hunting Feelers and I got nothing).

**********
All contributions will be placed under "Listings and Management" under the Guild Information section of the forum.
**********
_________________
Balls of Fury

[GM] Stitch Stitch




Posts

: 298


Join date

: 2012-12-12


Age

: 27


Location

: on WoonRO




Tidalv2




Posts

: 113


Join date

: 2012-12-21


Location

: In a galaxy far far away



Item share is always turned on for BB events to try and make it fair. I donated 30 bloody branches of my own, and the guild donated materials to make about 20 so far. So most of the spawns we have had thus far have come out of the guild fund pocket. I would LOVE to get a track of who is actually donating BB materials but I will need all of your help for that since everyone seems to be just throwing materials to me from alternate hunting screens. Sooo... I will start a BB donation list.
http://woonhakunamatata.forumotion.com/t111-bloody-branch-materials#628
Those that post their contributions will most likely get the loots. I will be turning off item share for our future BB events. It's just not fair when people who are helping get nothing in return.
As always, classes that need specific gears is still a determinant. The new element is the contribution tally.
Also, I'd like to state that someone was rewarded a diablos robe from guild package rewards, said they were going to use it for their champion, and then turned around and sold it. I won't say who, but that was a low blow... a lot of champs in our guild need them, myself included. For that reason, guild rewards are now very strict for the remaining stock. I will not have that happen again.
_________________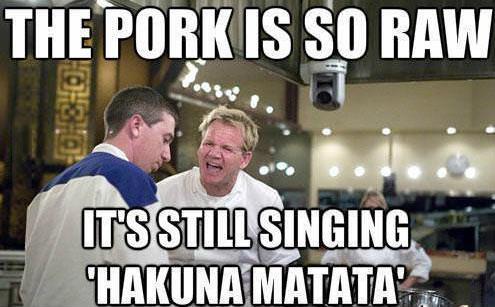 Zoir Creator
HaNeul Mastersmith
Shinon Sniper
Klink Soul Linker
Jeeno High Wizard
Zanza Paladin
I think I suggested something like this before, it's a shame there had to be some negativity about it before it actually happened.

Those 600ish Hard Feelers I gave you at least went to use, eh?

Abnegation




Posts

: 67


Join date

: 2012-12-15





Similar topics
---
Permissions in this forum:
You
cannot
reply to topics in this forum